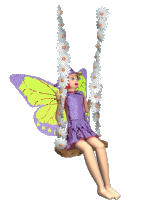 Fairy Garden
Have you thought about making a fairy garden but you keep putting it off?  I was the same way.   For a couple of years  I wanted one so I finally did it!  There are so many ways you can create these so choosing was hard.  I had a pretty good size galvanized bucket that I had on hand.  Since I didn't wanna drill holes in it,  an idea from pinterest worked, and I found  a short Shepard's hook and turned the bucket right side up and hung it from the hook.  Kind of like the fairy was up on a hill but protected.
I purchased a few fairy garden items and used a bird house my mom gave me for the fairy house.  I didn't want the hole opened (in fear of snakes crawling in making a home) so I had my husband cut a small piece of wood and he placed it over the hole.  I painted the square piece of wood black and added a four leaf clover to give the garden good luck! 
After adding some good potting mix to the bucket,  I set up her plantation with rocks for the path, planted hen & chicks and creeping Charlie along with some annuals.   The little fairy I call "Farrah" has her own chair too and pet rabbit.  I  had on hand, fake moss to fill in the empty spots.    Since creating the garden, she has a new pet rooster and a few tiny flower pots.  
Finished project
These are super fun to make!  Get creative and use an old bird bath, flower pots or clear glass containers and yes, even an old wheelbarrow.    The possibilities are endless so get to it and have fun!
Image source: http://ponderedprimedperfected.blogspot.com/2013/07/fairy-garden-terrarium.html
As always, Thanks for visiting!  ~Mish 🙂
"Spread your wings and let the Fairy in you fly"